Mansel Park Primary and Nursery School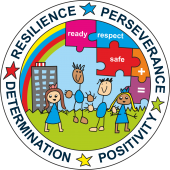 Headteacher:
Gerida Montague
At Mansel Park Primary we are committed to ensuring that each child is valued, cared for and given every opportunity to achieve their potential. We are keen to promote excellent standards of learning and behaviour through high quality teaching and a broad and exciting curriculum. We ensure that every pupil is challenged and developed in every aspect of their learning. Everyone who visits our school comments on the wonderful atmosphere. They say 'there is a real sense of learning, behaviour is good and the children are polite and friendly'.
Mansel Park Primary is a rapidly improving school in Southampton and everyone associated with it is committed to ensuring the children enjoy the highest quality of educational opportunities. Parents are an important part of this work and we recognise that children learn best when their families are involved.
In 2019 Ofsted rated us Good with Outstanding features.
Visit Site
View Jobs
Information
023 8077 6162
Culver Close
Southampton
SO16 9HZ